For those of you who have read my book One Person's Journey, you will know that I say the Bach flower remedy Hornbeam is one of the easiest to describe when teaching the remedies. Just ask how people feel when they (at last) face having to do the yearly tax declaration ... or how they feel looking at the full ironing basket. 'Click' - everyone recognizes what is emotionally involved in the Hornbeam state. Quiet moans can be heard among course participants and people grin wryly or even pityingly at each other, vaguely nodding in recognition.
We all do it: procrastination. 'Hornbeam' is a dragging, nagging, dissatisfying state to be in. Above all, it blocks our system and creates a subtle state of mild paralysis that we often only realise after we have got over it. Then we feel free, empowered and suddenly have more energy. We are relieved.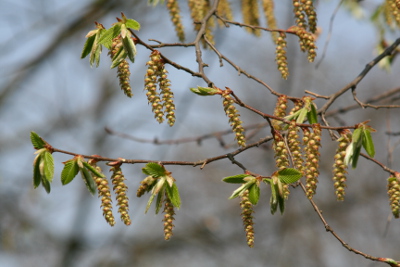 Along with taking the Hornbeam remedy, which means we are acknowledging the state, asking a few questions and reflecting is also helpful: why am I not doing this task? What is the first simple and small tangible step to get it moving? How would I feel if it were done? I often ask myself these questions when I am 'hornbeamy' and they have arisen from many years of doing David Allen's Getting Things Done methodology, which I unreservedly recommend.
Often we are not aware of how many things we are procrastinating. As many of you know, I am also a teacher of the Alexander Technique. The founder of this self-management method, F.M. Alexander, (1869 - 1955) had something succinct to say about this kind of situation: "The things that don't exist are the most difficult to get rid of."
I guess, in the end, it all comes down to our own awareness. And that is where I continue to greatly appreciate the Bach flower remedies. Why? Because you cannot use the system without increasing your own awareness. Becoming more aware has a unique healing quality, all on its own.
What are your Hornbeam experiences? Share via the above comments function!